Description
AS SEEN ON THE TODAY SHOW No Mo-Unibrow Portable Brow Wax Kit
No Mo-Unibrow is a portable brow wax kit with 24 individual wax strips that can be used for brows or anywhere on your face. It's perfect for brow touch-ups at any time and in any place!
The portable brow wax kit includes bonus mini tweezers. Super slim packaging made for those who live on the go, plus post-wax aloe cream to soothe those sensitive spots.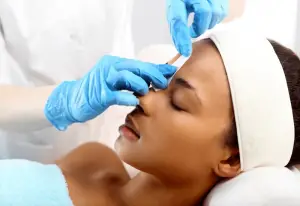 How To Use: Rub strip in your hands for 20 seconds to heat the wax. Pull strip apart and apply to skin, rub strip onto face for 10 seconds, hold skin taut, and pull opposite of hair growth direction. Apply aloe cream post-wax.
Can be used with: Dream Brows Kit
*Here are some tips on how to wax at home.*